RECINTE MODERNISTA A SANT PAU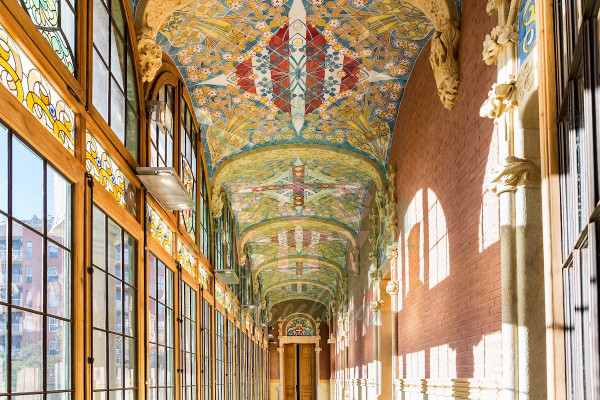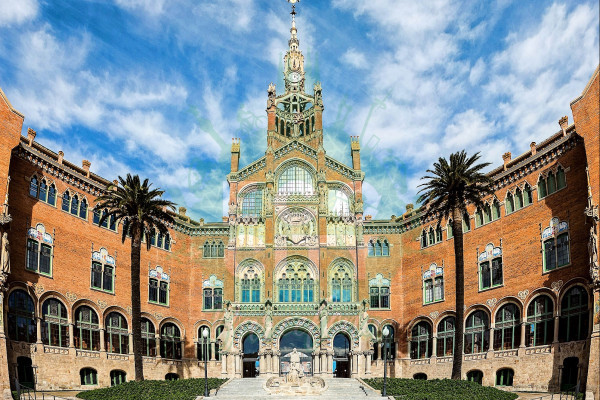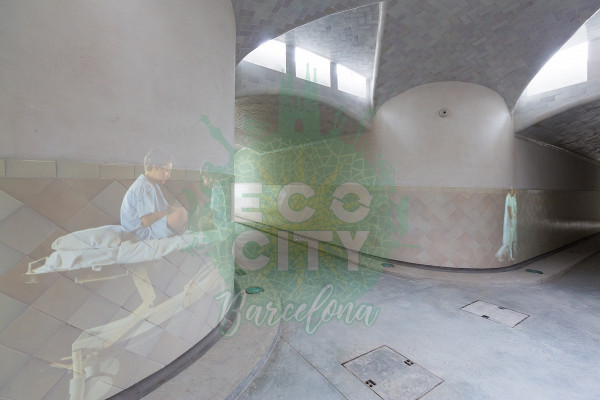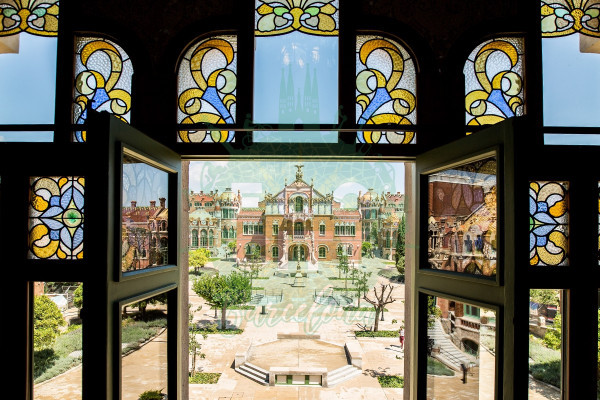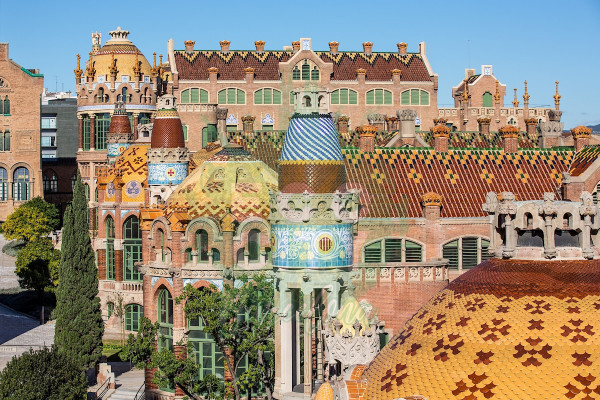 The Secret Jewel of Architecture in Barcelona.
Declared World Heritage by UNESCO for its constructive uniqueness and artistic beauty.
Enjoy a free or guided tour in 6 languages.
Free admission for children under 12 years.
Included

Ticket to the Sant Pau Modernist Recinte.
Free visit or audio guided in Castilian, Catalan, English, German, Russian and Japanese.

Duration
0 Hour
Categories
Explore & Discover
Languages
Spanish, English
Opening hours
01/28/2022 – 06/01/2024
Tue, Wed, Thu, Fri 10:00 - 14:30
Sat, Sun 10:00 - 17:00

Region
Barcelona
Important information

Service supplier: TURISME DE BARCELONA
Venue
Ticket office of the Administration. c / Sant Antoni Maria Claret, 167
SANT PAU RECINTE MODERNISTA
Carrer de Sant Antoni Maria Claret, 167, Barcelona, España
Metro line 5 stop: Sant Pau-Dos de maig // Bus: H8, 19, 20, 45, 47, 50, 51, 92, 117 and 192.
Offered by
TICKETS ECOCITY
08025 - Barcelona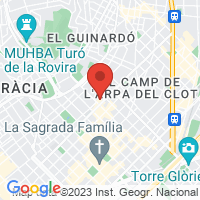 Further information
The Recinte Modernista de Sant Pau is a unique site of exceptional beauty and a World Heritage Site by UNESCO.
Get to know the most important work of Lluís Domènech i Montaner and the result of one of the most significant restoration projects of recent years.
On the Art Nouveau site, the union of history and architecture takes us back to the early years of the 20th century, when Barcelona was experiencing its greatest phase of urban growth.
The visit takes us on a journey through the evolution of one of the oldest medical institutions in Europe, showing how the Art Nouveau complex was designed and built and explaining its current use as an internationally acclaimed center for knowledge.
Type of ticket:
ONLY ENTRY
Adult (+30 years): € 16
Young (12 to 29 years old): 12€
Retired (+65 years old): 12€
Children (0-11 years): free 
Visiting hours:
Only ticket: Tuesday to friday from 10 to 2:30p.m. Saturday & sunday from 10 to 5p.m
Conditions:
Changes or refunds are not accepted.
0 Reviews
Unfortunately there are no reviews available. Be the first to review RECINTE MODERNISTA A SANT PAU.
know betterbook bettergo better
TripAdvisor Traveler Rating
82 Reviews
More offers from this partner